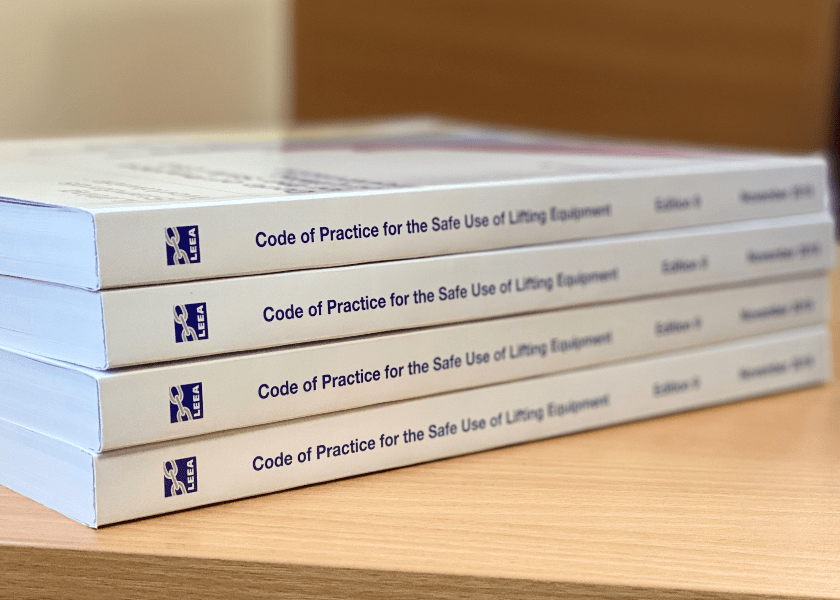 Announcing online assessment for LEEA's Foundation courses beginning in June
When the lockdown began, LEEA had 3 immediate priorities:
Support members – and this meant in terms of providing advice, seeking clarification from government, offering reductions to training, improving our communication through our website, LEEA Connect and social media.
Maintain an ongoing service – clearly we are unable to do certain things but many of our core services have continued with most issues being addressed within 7 days.
Get ready for the future – move ahead with useful ideas and projects.
We all expect the world to look a bit different in a few months, so LEEA has been working to get ready for when we come out of the other side.
On April 6th LEEA launched its online Mobile Crane Examination Course. This means that all LEEA courses are now available through the Academy and completes a remarkable journey for our L&D offering.
On the 24th of April, LEEA soft launched its Military TEAM Card initiative, testing initially in the UK. This means that military personnel can begin a pathway into the civilian sector whilst serving in the forces. When gaining employment with a LEEA company they can immediately swap their Military TEAM card for a LEEA TEAM Card. This helps the individual and also helps the company.
On May 1st, we launched our ZOOM into June - trainer led training delivered via Zoom. Initially this is limited to the Foundation course. This means that there are now three options available to undertake LEEA training. Our face to face training is best known. Our e-learning is award winning. Fitting in between those two options is remote, trainer led delivery using Zoom.
Underpinning much of the above is that LEEA's Foundation course will have an online assessment option from June 2020. Using state of the art security measures to defend the authenticity of the course, students can now sign up for e-learning and Zoom training and will be able to take their assessment in June.
This means zero expense in travelling to a location for an exam. No time out of the work environment to travel. No delay in waiting for the exam date. Instead, students will be able to study and complete the exam immediately.
The online assessment is being launched in June so will be ready for our first cohort of Zoom students. We hope it's another example of LEEA looking to respond and work better with its members.