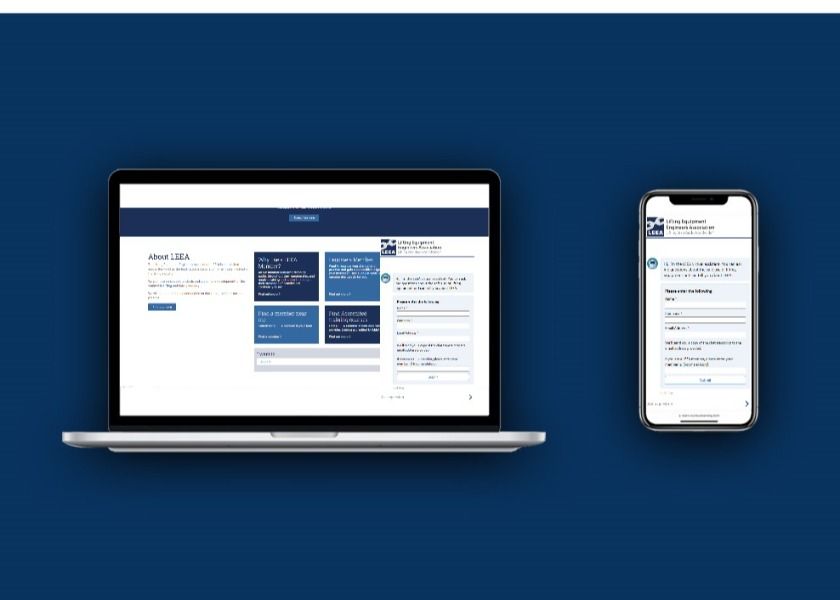 LEEA Launches Chatbot
LEEA chatbot gives quick answers to technical questions
The Lifting Equipment Engineers Association (LEEA) is launching a new chatbot on its website, leeaint.com to provide members and non-members with technical support. Making guidance on the safe use of lifting equipment even more accessible, quicker and easier to find, the chatbot will also improve LEEA's ability to transfer knowledge on safe practise to achieve the goal of zero accidents, injuries and fatalities in lifting and height safety industries.
Instead of submitting enquiries through technical advice, members and non-members can go to the LEEA website, access the chatbot and type in their question. The chatbot will look for keywords in the question and search for an answer from a knowledge base currently comprising the LEEA Code of Practice for the Safe Use of Lifting Equipment (COPSULE), all Frequently Asked Questions (FAQs) and a range of non-technical information hosted on leeaint.com. This means the chatbot's answers are always linked to official LEEA guidance. Answers for non-member questions are drawn from the copious library of free content on leeaint.com, while members have additional access to the member-only guidance content.
A LEEA branded transcript of the conversation is automatically provided via an email after the user has finished interacting with the chatbot. In addition to providing an answer to the question, the email will provide links to relevant sections in the COPSULE and FAQs for further reading.
Any technical question the chatbot cannot answer will be automatically forwarded to the LEEA Technical Team, which will aim to respond via email within two working days.
Ross Moloney, CEO of LEEA said: "Through the work and expertise of our Technical Team and Technical Committee, LEEA has built a wealth of knowledge featuring a library of guidance documents such as the COPSULE. The chatbot aims to improve access to LEEA guidance and provide immediate answers to those seeking advice on the safe use of lifting equipment."