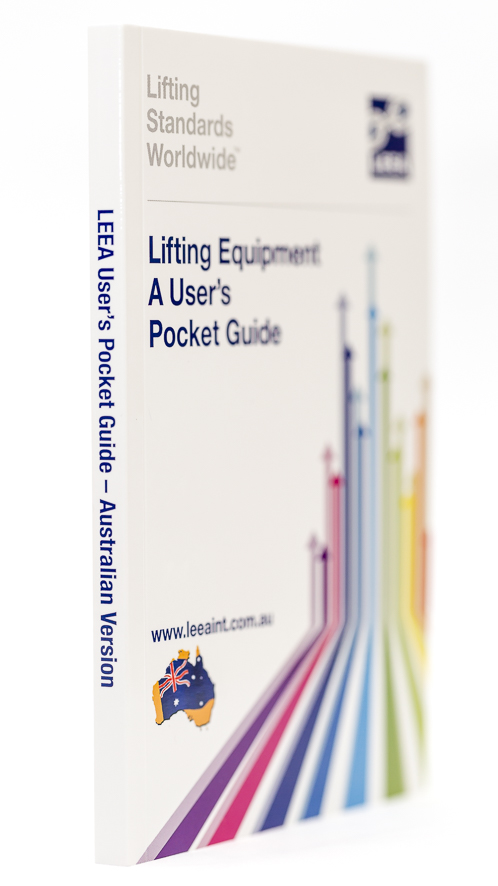 Lifting Equipment – A User's Pocket Guide (Australian Version)
DISCOUNT IS AVAILABLE FOR LARGE QUANTITIES
Non-Member price: £10.00 (EU: £10.00; WW: £10.00)
Member price: £8.00 (EU: £8.00; WW: £8.00)
Individual Trainee price: £10.00 (EU: £10.00; WW: £10.00)

Details of applicable shipping charges can be found here.
PLEASE NOTE REFUNDS ARE NOT AVAILABLE ON PUBLICATIONS.
WE MUST BE NOTIFIED WITHIN 5 DAYS OF ANY DISCREPANCIES WITH ORDERS RECEIVED.
Edition 1 of the Australian version of the User's Pocket Guide. This pocket guide is aimed at persons already trained or undergoing training as a dogger and/or slinger, this pocket sized guide is a ready source of reference, a tool of the trade.
RRP A$20 (estimated) non members
RRP A$16 (estimated) members
The above prices may vary subject to varying currency rates, which LEEA have no control over.