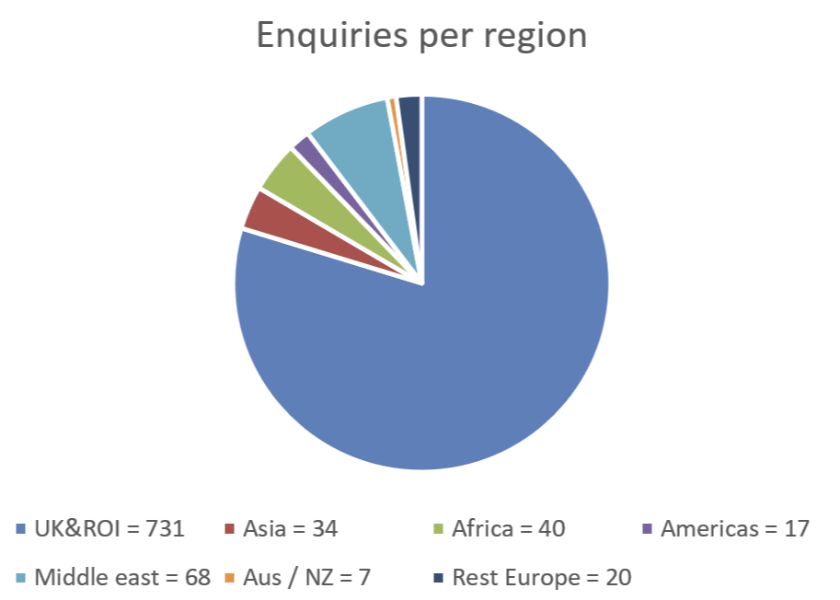 Technical Triage Update: non-UK members encouraged to use the free service
LEEA's Technical Triage system is continuing to prove to be a popular and successful service for members. There has been a total of 917 technical questions responded to between 2 January to 1 November 2019. There has been a gradual increase in technical enquiries as more and more members are becoming aware of it, however with the majority of questions coming from UK members, LEEA encourages more members from outside the UK to use this free service.
Remember, this is a free service that allows any LEEA member in the world to send in any technical question they may have by email to: technicaladvice@leeaint.com. This is the first port of call for the LEEA Technical Triage system, which aims to deliver a final resolution to a question within 48 hours.
LEEA has massively improved its response time with the additional resources available to us. Efficiency is 95%, and we have received 182 positive feed back response and 0 negative feedback. The team is ready and waiting to answer more questions.