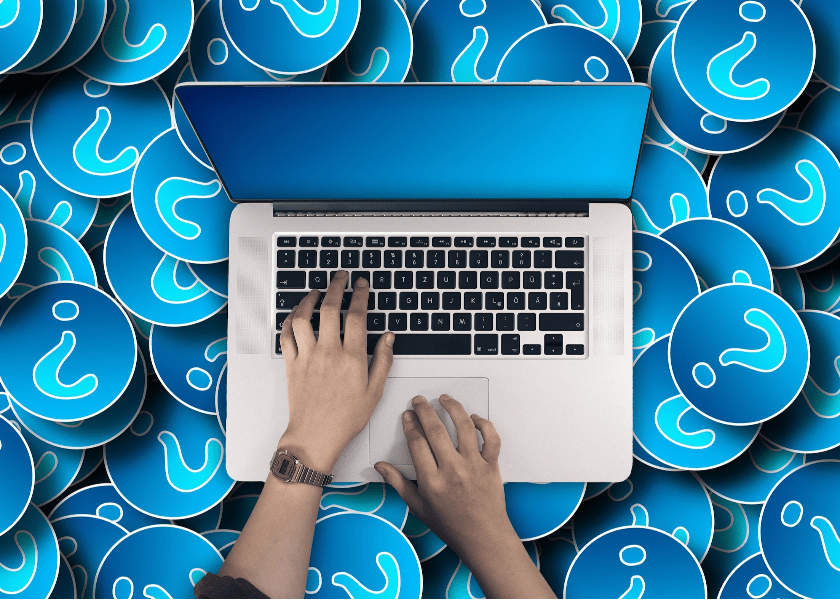 The right answer for your questions
Potential risk can fester within knowledge gaps so it is vital to ensure that questions in an increasingly complex lifting sector get the right answers. Ross Moloney, CEO of the Lifting Equipment Engineers Association introduces the LEEA Technical Triage. This new service, which has been trialled over the past 16 weeks, aims to support LEEA members by answering their questions within 48 hours.
As the membership has grown and technical matters have become more complicated, we have looked at developing a more effective system to get the right expert in front of the right member as soon as possible.
This has resulted in the launch of a new system to manage and respond to technical queries. The LEEA Technical Triage will allow any LEEA member in the world to send a technical query or question via email to a specific address: technicaladvice@leeaint.com. This centrally managed address makes the service more accessible and will allow the query to be efficiently distributed to the relevant LEEA expert who will understand the issue. We aspire to deliver a final resolution to questions within 48 hours – and we are closely monitoring our performance. Engaging with this service will result in LEEA giving the right solution and making guidance more meaningful and effective.
The Triage logs all technical queries, monitors the response time within technical services and helps us to identify frequently asked questions.
During the 16-week pilot programme, the LEEA Technical Triage process received and dealt with 116 technical enquiries, and was able to fully resolve almost two thirds of those enquiries within 48 hours.
It is already clear that this service will have a positive impact with answers linking back to LEEA changing industry practice, by identifying common issues and addressing them through our involvement on standards. For example, LEEA was able to provide much needed clarity on a commonly held standard misinterpretation at construction sites. LEEA clarified why lift-shaft beam operations are not automatically categorised as complex and explained that a person can take on the combined responsibilities of several roles detailed in the code of practice for the safe use of cranes dependent on the situation.
LEEA is looking to review the entire BS 7121 series with the objective of clarifying issues such as the topics alluded to in this bulletin.
We can advise the membership on how to best manage risk, using our understanding of the applicable legislation and engineering best practice when, for example, we are asked to validate the assumptions of somebody working on a lifting gear inspection reporting system. We can also bust myths and allow members to remain compliant. Then there are general best practice answers to questions such as: 'Can I use this old chain block?' 'Is there a requirement to fit a safety latch, as there is not a mounting lug provided on the hook?'
Complex matters are part of everyday lifting industry life. Our industry spans many diverse sectors that each has their own set of idiosyncrasies. In short, there are many, many questions.
The overriding priority in the sector is maintaining safety. Reduced downtime and regulatory compliance for increasingly complex equipment are other crucial issues. More often than not these questions demand a quick response to ensure safe and efficient continuity of operations. The broader imperative is to help fill in knowledge gaps where potential risk can fester.
It is vital that our members have somewhere they can go to for answers and, importantly, have confidence in the source of those answers.
As the lifting industry's leading trade association globally, an essential part of LEEA's remit has always been, is and will continue to be to provide unbiased technical advice to our membership. Members can come to us with a query such as how to interpret or comply with a piece of legislation. We can produce standalone guidance documents from our continually growing reference library, of which we are extremely proud.
We also take ad-hoc technical requests from our membership across the world. Traditionally, however, the first port of call has been to the member of the LEEA team who conducted the audit. While that person may or may not be the best person to answer the question, it is vital that a supply of knowledge is provided to match the demand.
The Technical Triage looks to address the complexities within the lifting industry and to enhance the service we provide our growing membership, which unsurprisingly is generating an increasing number of questions.
To give an indication of this growth, 13 technical meetings have been held so far in 2018. We had 159 attendees (37 more than 2017) representing 77 member companies (44 in 2017) at our technical committee and sub-committee events in the UK. Our working group meetings so far this year have had 33 attendees representing 18 member companies. LEEA's technical team is currently working on the development of seven standards and eight guidance documents. To add capacity and additional expertise, LEEA is currently recruiting a new member of the team.
According to Derek Buck, Chair of the Technical Committee, 2018 has been a year of progress as promised. "The Technical Support team have worked tirelessly to roll out the additional Technical Sub-Committees to enable engagement with a greater number of our members than ever before.  All these results bring an even greater need for competent advice, and we are in the process of actively recruiting more technical resource to support these endeavours."
We believe that this new process will help improve the quality of our service. Therefore, please send all technical queries to technicaladvice@leeaint.com.