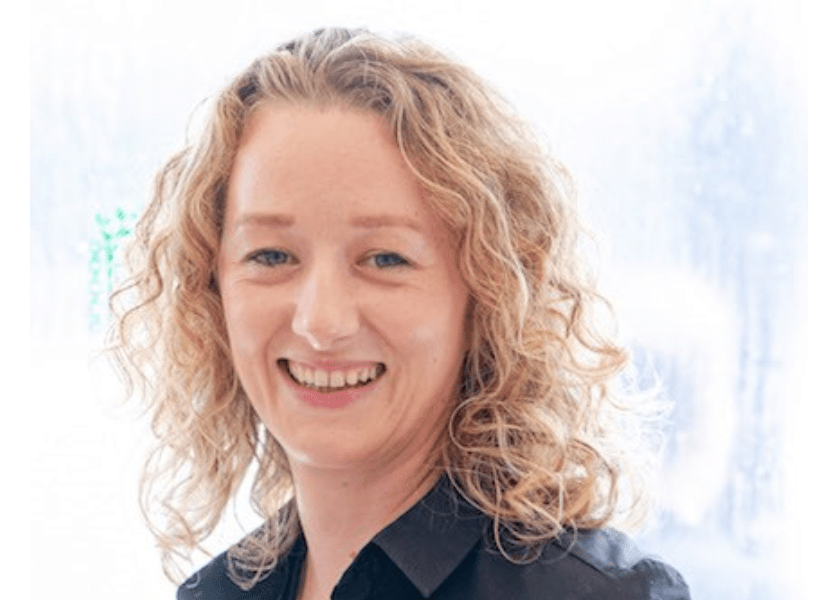 HR apprenticeship for Jessica takes LEEA to a higher level
Throughout the past 18 months, LEEA has been proudly driving the apprenticeship standard for the lifting industry and promoting the value that apprenticeships deliver. With LEEA's own HR Officer Jessica Coxsedge having commenced a Level 5 apprenticeship on 24th September, the association is putting its belief in apprenticeships and investing in people into practice within its own leadership team.
Jessica's degree-equivalent Level 5 HR Consultant apprenticeship, working towards HR manager / HR business partner level, runs for 18 months. Gaining the qualification will be a tremendous benefit not only for Jessica and the association but for LEEA members also because as Jessica upskills, this will have a positive impact on the training offered by LEEA.
The association's CEO Ross Moloney explains: "We are a trade association that provides advice and delivers training. So having even greater in-house expertise in HR can only benefit the advice we provide to our members. It will also improve the quality of our training because we can ensure that while the technical elements of the training remain as high as possible, we will also be able to keep members aware of changing legislation and best practice."
Jessica joined LEEA in September 2018 with 12-years' experience in Human Resources, working mostly with blue-chip organisations such as Barclaycard and Accenture. The role at LEEA's Huntingdon Head Office is Jessica's first standalone position, where her broad range of responsibilities include managing human resources systems, staff records and policies, salary reviews and she is helping to implement new programmes such as the Performance Management System. That's not all – Jessica also provides business guidance on employment matters, support and advice to employees and helps LEEA to recruit great people to be part of its team.
Already holding a Level 3 qualification, the Level 5 apprenticeship will provide Jessica with a great theoretical and practical background for the position of HR Manager.
"For me, the Level 5 apprenticeship provides the perfect theory to put behind the practice," says Jessica. "I am very pleased that LEEA has given me the opportunity to achieve this apprenticeship. This qualification is skills-based, so I have to fill in an on-the-job learning journal and prove to the end point assessor that I have put everything I've learned into practice during my time on the apprenticeship."
The apprenticeship will show a great depth of understanding of the role. "I have to actually demonstrate that I am doing this work. At the end point comes a consultative report and a 75-minute interview, which I must complete to prove my ability to do the job. The on-the-job learning is really important and I will be able to put all of my theory into practice."
LEEA currently works with a third-party HR consultancy, which provides 'first-line' advice to the membership. After completing the apprenticeship, Jessica will also be able to provide an advice service to members.
"The course is underpinning all of my experience and knowledge and will benefit LEEA hugely in the long run because, having upskilled one of their own, they can rely less on a third-party consultant and I will be managing the broader HR function going forward."
Jessica's apprenticeship is a key investment that upholds LEEA's professionalism, according to Ross Moloney. He says: "As a professional association we seek to operate to the highest standards and as a developing organisation, which is continually doing more, we are always looking to ensure the robustness of our own management processes. This is why our investment in Jessica's Level 5 apprenticeship is so important."