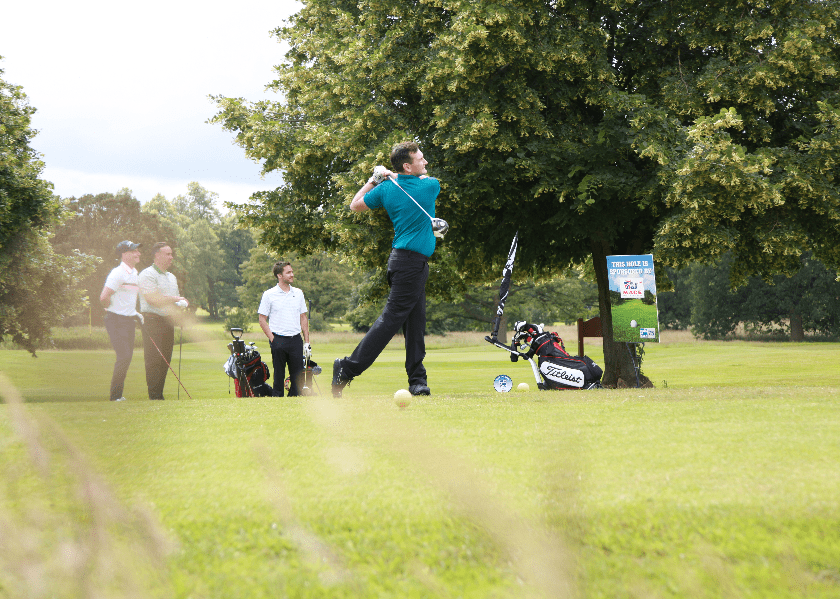 LEEA Golf Day 2020
02/07/2020
Update 22nd March 2020
As a result of the global coronavirus pandemic and the measures being taken to limit its spread, the LEEA Golf Day 2020 has unfortunately been postponed.
Please read the full announcement from this years hosts - Reid Lifting - REID Lifting - COVID-19 LEEA Golf Day - 20 March 2020
--------------------------------------------------------------------------------------
LEEA invites its members and their guests to our annual Golf Day. It will be held at the Hilton Puckrup Hall hotel in Tewkesbury, Gloucestershire on Thursday 2nd July 2020.
The venue is located on the edge of the Cotswolds, set in 140 acres of stunning Gloucestershire countryside. It has a 6,219 yard, par 70 golf course that was designed by the English Golf Partnership and built in 1992.
REID Lifting are our hosts this year and have created a website for the event which allows you to book online. Choose from a full day golf and dinner package, or individual options for dinner, spa, buggy hire or accommodation.
The day begins with breakfast then tee off for 18 holes, featuring a variety of competitions throughout the day and a break for lunch. The day finishes with dinner, an evening of entertainment and presentation of prizes for the best players.
Laura Morgan, REID's Marketing Manager, hopes the attractions of the course and hotel coupled with the online booking facility will attract a record number of attendees. She says: "The LEEA Golf Day is always a great opportunity for industry colleagues, customers and friends to get together for some healthy competition and valuable networking. As this is the 25th event, we're hoping to make it an extra special year."
This year's Golf Day will be raising money for Prostate Cancer UK, with all proceeds from the day going to support this charity.
For more details about the Golf Day, head to the dedicated website - www.leeagolfday.com or call Laura Morgan at REID Lifting on +44 (0) 7765 860203.